Ferrari 250 TR - Overview.
­Prior to the more well known pontoon fendered 12 cylinder 250 Testa Rossa, Ferrari built a series of 4 cylinder racing cars that concluded with the 500 TRC, one of the earliest cars to bear the Testa Rossa description. These cars were light and achieved success in the 2 litre class, including class wins at Le Mans and the Targa Florio.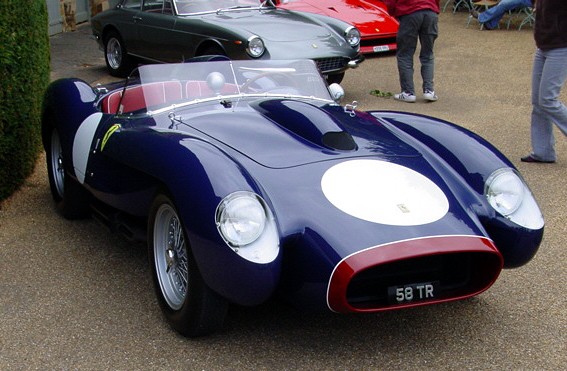 Ferrari 250 Testa Rossa Pontoon Fender #0752 Owner Sir Anthony Bamford
Legendary California Ferrari dealer and race car driver John Von Neumann made his two TRCs more competitive by shoehorning three litre 12 cylinder engines from the 250 into them, creating a pair of beautifully balanced and very quick cars that went on to win several major races along the west coast of America in 1957 and 1958 in the hands of Von Neumann and Richie Ginther.